We all know how important a good night's sleep is when it comes to waking up feeling revived and reenergized. Conversely, waking up with a stiff neck is truly grim. A sore neck can be debilitating and can really affect your day through to stabbing pains down your arms to headaches, through to irritability and tiredness.
So, when neck pain greets you when you wake, it is often because you are sleeping with the wrong pillow. If you need neck pain relief, a cervical pillow offering neck support combined with correct sleeping posture and being able to choose a pillow for neck problems is one of the keys to you enjoying a great night's sleep.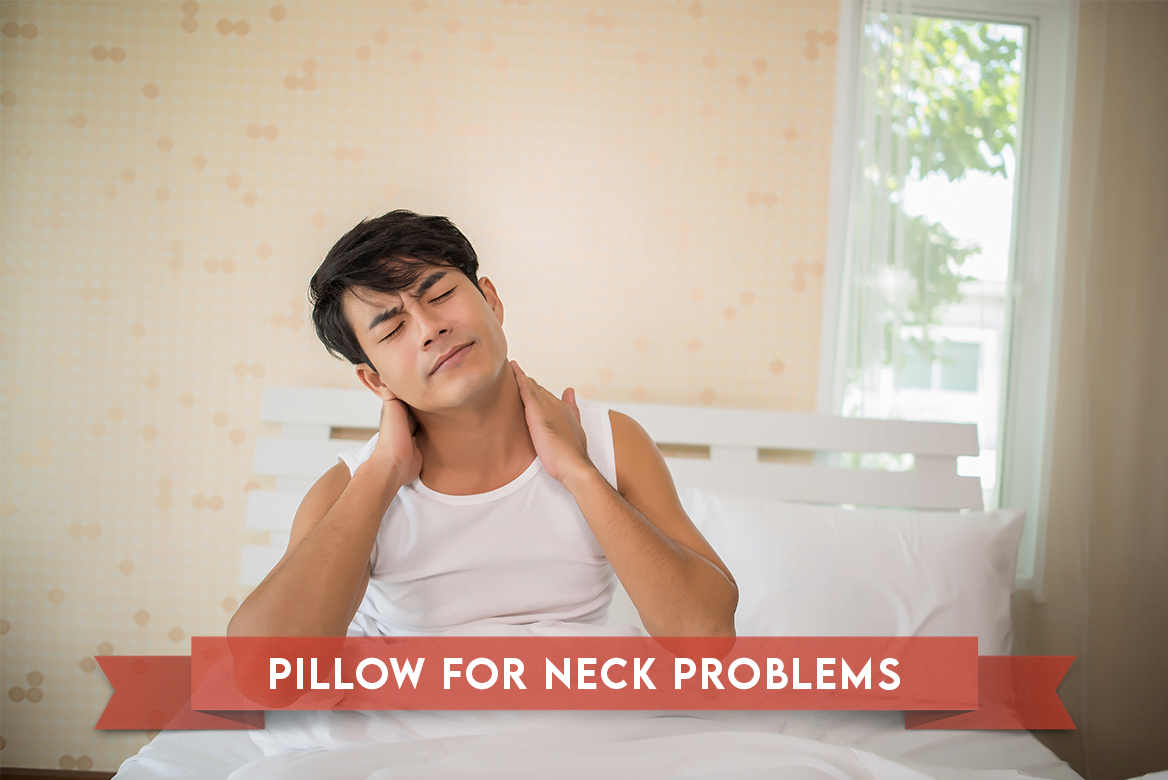 Why The Right Pillow For Your Neck Matters
Your neck comprises a complex mix of muscles, cartilage and tendons, held together with just seven small bones. Although your spine is flexible your neck can be vulnerable and prone to compression, especially at the night when you are sleeping.
This is where your sleeping position can be as critical as having the right pillow. Keeping your neck in line with your head and spine is one a good way to prevent waking with a stiff or sore neck in the morning. Naturally one of the best ways to keep your neck in the correct position is by having the right pillow to provide neck support.
Sounds simple and straightforward, right? Well, maybe not too easy. Some prefer a soft pillow, others like a firm pillow. So, choosing the right pillow may not be quite as easy as you might expect. There are just so many different types of pillows to select from, each with their own individual height profile and type of filling.
Right Way to Choose a Of Pillow For Neck Pain
Here are our nine top tips for choosing the right pillow to ensure you enjoy a reviving and refreshing night's sleep free from debilitating neck pain:
Comparison Shop: Always try before you buy. Choosing the right pillow for your needs is a very personal decision. Try as many pillows in-store as you can before you settle on your final purchase
Neck Curve Support: Ensure whichever pillow you select supports the curve in your neck. Ideally, your pillow should support the upper section of your back and neck when you are lying on your side or back. Should your pillow prove to be too high or too low you could end up straining your neck muscles – ouch!
Look For Comfort: The key question you need to ask is, "Is your pillow comfortable?" Like Goldilocks, search for that elusive sweet spot. Too soft or too firm will leave you feeling tired and irritable from a sore neck come morning. Your pillow should provide your head and neck with the gentle support that's just right all through the night
Don't Just Buy On Price: The total of the tag isn't everything. Even though a pillow is expensive does not mean it is the best option for you. Focus on the essentials. Make sure you try a selection of pillows regardless of their price before you settle on your final choice
Look For Quality: A good quality pillow, preferably one made using non-allergenic materials and that come with a manufacturer's warranty. On average your pillow is in use for seven to nine hours a night so you need to be sure your pillow will be durable and will stay healthy
Know When To Replace Your Pillow: One of the main causes of neck pain is a pillow that has lost its support. Our heads weigh between four and five kilograms so it's important to have the right amount of head support. Be sure to replace your old pillow when it no longer retains its shape. To test your pillow, fold your pillow in half. Hold it there for 40 or so seconds. If it doesn't bounce back to its original shape when released, its time to replace it. Generally, pillows should be replaced every two to three years
Experiment With Feathers: Providing you are not allergic, try using a feather pillow. These readily conform to the shape of your neck. However, these beauties collapse with time, so need to be replaced every one or two years
Memory Foam Magic: Another good option for those prone to neck problems is a traditionally designed pillow made from memory foam. These technological marvels conform to the contour of your head and neck and can help nurture the correct spinal alignment
Avoid Extremes: Too high or too stiff a pillow will keep your neck overly flexed overnight, which can trigger in morning neck pain and unpleasant stiffness.
Best Sleeping Position For Neck Pain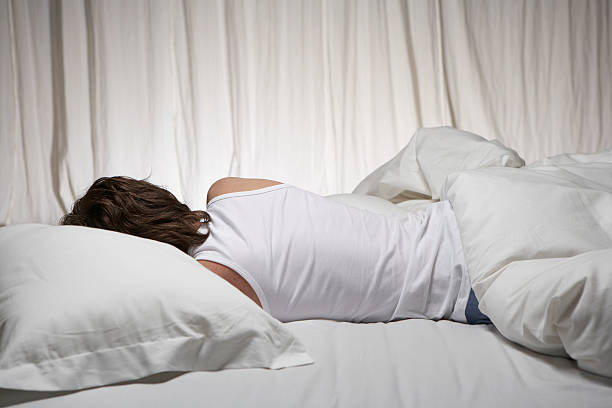 The optimal sleeping position to relieve neck pain may be slightly different for each individual. To avoid neck pain there are some simple sleeping positions that work for most people.
A pillow that supports your neck nice and straight will help significantly in preventing a recurring neck pain. Try to ensure your neck is not too high or alternatively too low. Similarly, look for a pillow that doesn't nudge your head forward if you sleep on your back. Alternatively, if you sleep on your side, it keeps your nose roughly in line with your body's centerline.
Final Observation
There are a lot of options when it comes to selecting the right pillow for neck pain. We are passionate about a good night's sleep. Not all neck support pillows work for everyone, so choose one that best suits you, whether it's a memory foam pillow a hypoallergenic pillow, an ergonomic pillow, or a water pillow there is a pillow that's right for you out there. We hope you enjoyed these handy tips for choosing the right pillow for you. Please share your experiences with us in our Comments section.