Sleep is one aspect of life few of us can really do without, yet unless insomnia or a broken nights sleep leaves us feeling grumpy and disoriented in the morning we give sleep very little thought.
If you have trouble sleeping through the night, have you taken a long hard look at your sheets? Increasingly, bamboo sheets are emerging as a brilliant option to ensure a sound night's sleep.
So what are bamboo sheets? These miracles of nature are being promoted as softer than Egyptian cotton, way more breathable and able to regulate body temperature thanks to their moisture wicking properties. Bamboo even comes with anti-microbial properties, which is great for those of us suffering from allergies, how good is that?
Bamboo fiber sheets are reputed to feel silkier and softer than conventional cotton sheets. However, bamboo sheets are still new enough for many of us to be a little unsure about what we should be looking for when buying our own first set of quality bamboo sheets.
How can you be sure you are buying genuine bamboo sheets and that they are worth it? Just how much of that good night's sleep we take for granted is due to choosing the right bed sheets?
Types of Bamboo Sheets & Their Weaves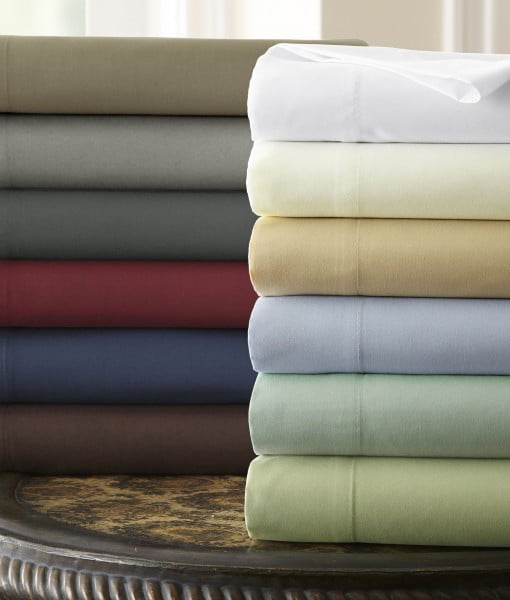 1. 100% Bamboo Rayon
Most widely available bamboo sheets are made of bamboo rayon. If you opt for bamboo rayon sheets, look for bamboo rayon processed using chlorine or zinc sulphate free treatments.
2. 100% Bamboo Lyocell
This has to be one of the 21st century's more sustainable materials. The lyocell process involves dissolving raw bamboo in a non-toxic solution. Lyocell has the benefit of being both softer and stronger than rayon.
3. Bamboo-Cotton Blend
Common blends run the gamut between 60 percent bamboo rayon and 40 percent cotton or 70 percent bamboo rayon and 30 percent cotton. Whichever blend you ultimately opt for the resulting fabric is slightly stronger than a 100 percent pure bamboo option.
4. Bamboo Linen
Bamboo linen makes use of a similar manufacturing process used in producing linen fabric from hemp or flax. However, bamboo linen is not particularly soft and like all linen products wrinkles easily, hence bamboo linen bedding should be ironed after washing.
Weave
The weave of a fabric determines how your sheets look and feel. While both bamboo sateen and bamboo twill are made from 100 percent bamboo fiber, both have distinctive differences in texture.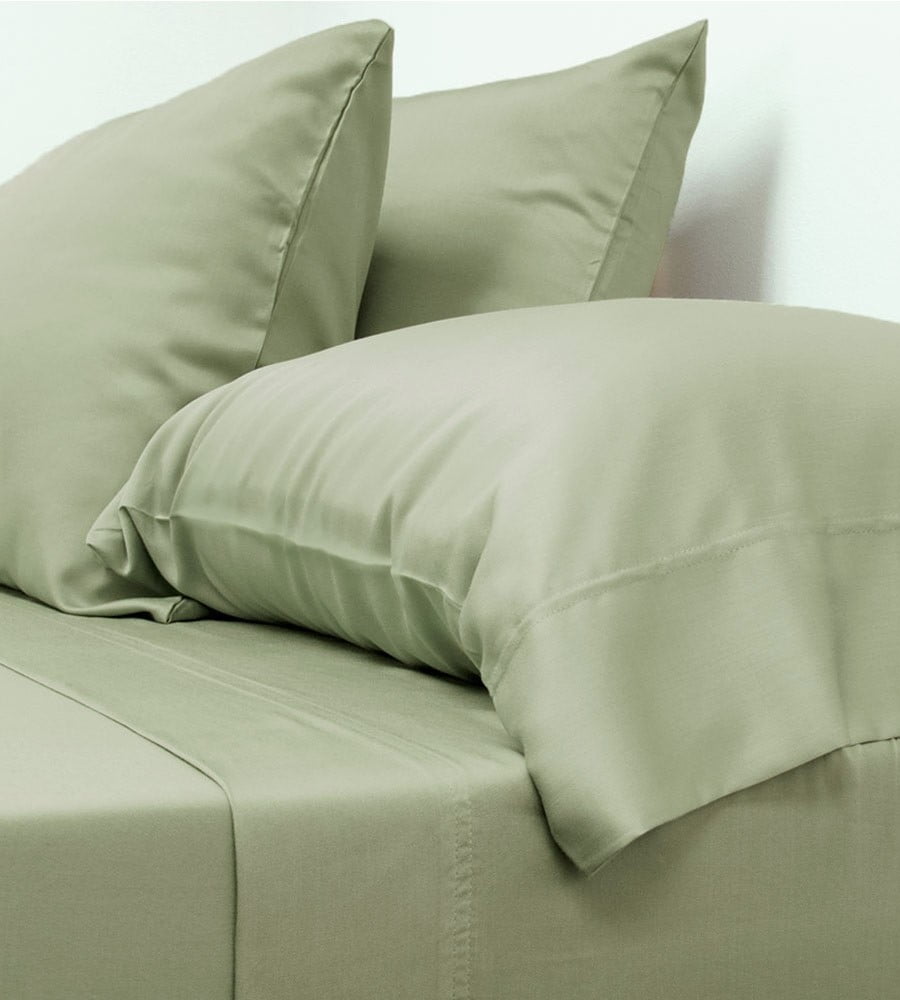 Sateen
Sateen employs a three-yarn-over and one-yarn-under weave. This weave results in smooth, luminous sheets with higher thread counts and thick, closely woven texture. The larger thread surface is what gives sateen its noticeable luminescent shimmer and soft-as-silk feel. However, sateen's characteristic yarn conveys a more delicate fabric finish than its twill weave equivalent.
Pros: Twice as softer as twill weave. It is similar in softness to silk.
Cons: requires more care to maintain. Sateen fabrics take longer to produce than twill and are subsequently more expensive.
Twill
Twill, has a signature diagonal rib or twill line. This weave resembles the weave found in jeans. It is a short, tight and very fine weave. Bamboo twill is not as soft as bamboo sateen but is noticeably softer than a cotton or bamboo cotton blend sheets.
Pros: Sturdier than its equivalent sateen weave.
Cons: Twill is more prone to shrinkage than sateen sheets because of its looser weave.
Tips For Choosing The Right Bamboo Sheets For You
Here are three simple tips to help choose bamboo sheets that suit you:
Check the label to confirm you are buying either bamboo rayon or bamboo lyocell
If your priority is the softness of your sheets, go for bamboo sateen. It is feather soft and perfect for sleepers who have sensitive skin
If you are concerned with durability, bamboo twill is an excellent choice
Bamboo sheets are increasing on our radar as their popularity has risen recently, and for good reason. These sleep-promoting beauties are sustainable, softer than cotton and linen, moisture absorbing and naturally antimicrobial.
They also help keep you cool in summer and warm in winter. So, for anyone reading who is plagued by night sweats or gets overheated and who loves the luxurious feel of great sheets, bamboo sheets could be for you. That sounds like a winner in our book!
We believe a good night's sleep should be available to all. Share your comments or your experiences with bamboo sheets and help more of us enjoy a restorative nights sleep.